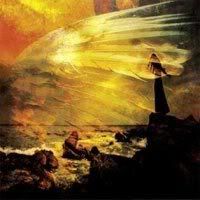 US, 2007.
Great release from drone/ambient duo The Angelic Process, who recently went into permanent hiatus after K.Angylus rendered his hand useless in a home accident while catching his daughter. Pick this up if you enjoy Jesu, Isis or even Alcest.
Playlist:
1. The Promise of Snakes
2. Million Year Summer
3. The Resonance of Goodbye
4. We All Die Laughing
5. Dying in A-Minor
6. Weighing Souls With Sand
7. Mouvement-World Deafening Eclipse
8. Burning in the Undertow of God
9. Mouvement-The Smoke of Her Burning
10. [unknown]

Link (MassMirror).