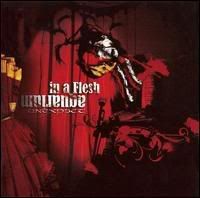 Canada, 2006.
Black metal, death metal, progressive metal, melodic heavy metal, European Classical music, opera, medieval music, gypsy music, electro, ambient, noise, circus music and jazz. These are just a few styles that Unexpect incorporate in their completely unique, completely avant-garde and completely experimental music.
Playlist:
1. Chromatic Chimera
2. Feasting Fools
3. Desert Urbania
4. Summoning Scenes
5. Silence_011010701
6. Megalomaniac Trees
7. The Shiver - Another Dissonant Chord
8. The Shiver - Meet Me at the Carrousel
9. The Shiver - A Clown's Mindtrap
10. Psychic Jugglers

Link (MassMirror).