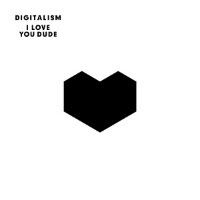 Germany, 2011
I'd unconsciously waited for this for a bit so I wasn't expecting when it came out.
Thumping and driving, this sophomore album: I was very surprised with the maturing of this electro "dance punk" duo — in terms of both sound and musicality — as I hadn't really loved
Idealism
except for "Anything New".
I Love You Dude
is a great album, cohesive and fun to listen to. Sometimes a rare combination as it obviously tells a musical story, akin to Daft Punk's
Discovery
. Their concept of social critique and imagery in their music evokes gets you to feel both bright and dark moods (sometimes in the same song) and, come on...
...what basslines.

Playlist:

1. Stratosphere
2. 2 Hearts
3. Circles
4. Blitz
5. Forrest Gump
6. Reeperbahn
7. Antibiotics
8. Just Gazin'
9. Miami Showdown

Link.
more...