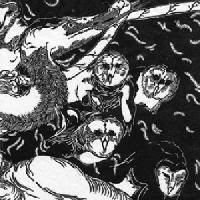 U.S., released in 2007.
Awesome unsigned bands are hard to come by because it's so damn difficult to separate them from the countless amateur suits jumping on the myspace hype wagon. This album however blew me away from the start. Piano driven melodies, post-rock build-ups and incredible orchestration to boot, this album puts most signed bands to shame.
This is pretty much a post to get the word out, since the album is available for free from
http://www.paxcecilia.com/ (with scanned booklet if you're interested).
Playlist:
1. the Tragedy
2. the Tomb Song
3. the Progress
4. the Machine
5. the Wasteland
6. the Water Song
7. the Tree
8. the Hymn
Link (rapidshare).
Link (megaupload).