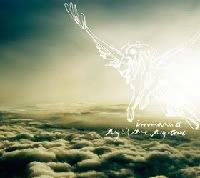 Sweden, 2007
Immanu El is a young Swedish band with a unique sound - dynamic guitar and keyboard soundscapes, captive singing and with somewhat of a moving Nordic mood. The music is focused at a wide spectrum of harmonic expressions and sounds that can move between presence and ambience in varying dynamics. Originally the band was inspired by early post rock and experimental bands, which combined with pop influences made Immanu El to find and create a sound of their own based on atmospheric soundscapes that became their fundament for their debut album "They'll Come, They Come".

Playlist:

1. Under Your Wings I'll Hide
2. Home
3. White Seraphs Wild
4. Astral Days
5. Panda

6. Kosmonaut
7. I Know You So Well...
8. ...In Valleys
Link.
more...