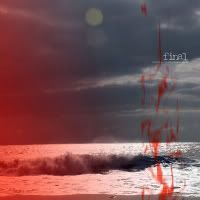 England, 2009
Final is a project by Justin K. Broadrick, frontman of
Jesu
and
Godflesh
, ongoing since his formative years.
Reading All the Right Signals Wrong
is very well conceived – and, in many aspects, an obvious product of personal growth – and expands itself into a texture-weaving driven kind of sound that will at times be cinematic and at others heavy and pounding turbulent.

Playlist:

1. Right Signal

2. Wrong Signal
3. Stop At Red

4. Green

Link.
more...