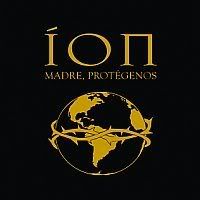 England, 2006.
Íon is the most recent project of Duncan Patterson, former member of Anathema and Antimatter. Íon is the Gaelic word for "pure", denoting the highly ethereal/folk feeling of this album. A combination of darkwave and neofolk, perfect for fans of Antimatter.
Playlist:
1. Madre, Protégenos
2. O Efeito do Verão
3. Learpholl
4. Anathema Maranatha
5. Believe
6. Ultreia
7. Goodbye Johnny Dear
8. Fé, Esperanza, Amor
9. Beyond The Morning
Link.