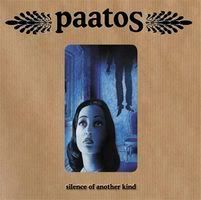 Sweden, 2006.
Well, you already know what Paatos sound like if you heard their previous works when I posted them here. If you didn't, you should know that they play an excellent mixture of alternative/progressive rock with electronic and trip-hop, not to mention Petronella's unforgettable voice.
Playlist:
1. Shame
2. Your Misery
3. Falling
4. Still Standing
5. Is That All?
6. Procession Of Fools
7. There Will Be No Miracles
8. Not A Sound
9. Silence Of Another Kind
Link (MegaUpload).
Link (zSHARE).