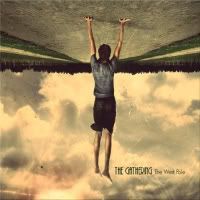 Netherlands, 2009.
When Anneke van Giersbergen left in 2007, I thought The Gathering's music would be resigned to monotony. I was fortunately wrong as their ninth album demonstrates that they can still produce an interesting and atmospheric alternative rock. In addition, Silje Wergeland's melodic voice is surprisingly delightful.

Playlist:

1. When Trust Becomes Sound
2. Treasure
3. All You Are

4. The West Pole
5. No Bird Call
6. Capital Of Nowhere
7. You Promised Me A Symphony
8. Pale Traces
9. No One Spoke
10. A Constant Run

Link.

more...