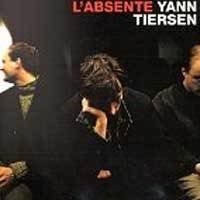 France, 2001.
Yann Tiersen is a french minimalist musician who is best known for composing the soundtrack for "Le Fabuleux Destin d'Amélie Poulain". His music is mostly instrumental, probably due to the fact that he is incredibly talented in a great deal of them, very classical and extremely beautiful.
Playlist:
1. A Quai
2. La Parade
3. Bagatelle
4. L'absente
5. Le Jour d'avant
6. Les Jours Tristes
7. L'echec
8. La Lettre d'explication
9. Qu'en Reste T'il
10. Le Meridien
11. Le Concert
12. Le Retour

Link.