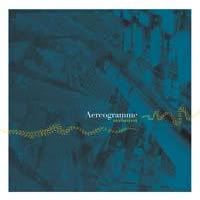 Scotland, 2004.
This is a mini-album released after Aereogramme's second LP, Sleep and Release, and it's another post-rock epic masterpiece. Combining heavy and acoustic with incredible versatility, Aereogramme are halfway between Oceansize and God Is An Astronaut.
Playlist:
1. Inkwell
2. Dreams and Bridges
3. The Unravelling
4. I Don't Need Your Love
5. Lightning Strikes the Postman
6. Alternate Score
Link (MassMirror).