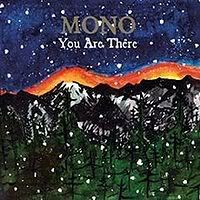 Japan, 2006.
MONO are a post-rock group from Tokyo, Japan. Their songs, entirely instrumental, present powerfully layered guitars, backed up by strings and piano-based melodies.

Playlist:

1. The Flames Beyond The Cold Mountain

2. A Heart Has Asked For The Pleasure
3. Yearning

4. Are You There?
5. The Remains Of The Day
6. Moonlight

Link.

more...