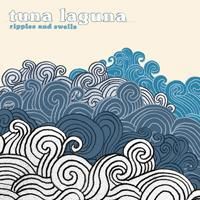 Norway, 2007.
Tuna Laguna is a band from Lofoten and Vesterålen, Norway. Their music is widely influenced by post-rock bands like Tortoise and Do Make Say Think, but also by Can and progressive rock from the 70's. Tuna Laguna's sound mixes standard post-rock with instruments like banjo, rhodes piano, glockenspiel, analog synths and "babypiano" amongst others. In 2007 they released their dfirst full-length album, "Ripples And Swells".

Playlist:

1. My Lunar Boots
2. On to Tarmac
3. Tidal Eddies
4. Pling (a breather)
5. Arrival of the Rhino
6. The Insignificant Grape
7. Feather Beats
8. Plong (a teaser)
9. Barry on Safari
10. That's Where We're at

Link.