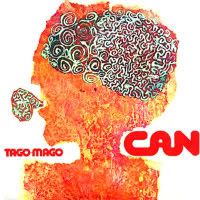 Germany, 1971
And we got a voyager. This release explored most of the trippiness that made up for the elements of psychedelic rock of the era.
Overcranked, sung in japanese mid-record, even tape backmasking features in it; no wonder Bowie had his Berlin years – and you still will find yourself tapping your foot to it.
Get to know what kind of weird water ran on their taps.

Playlist:

1. Paper House

2. Mushroom
3. Oh Yeah

4. Halleluhwah
5. Aumgn

6. Peking O
7. Bring Me Coffee or Tea
Link.