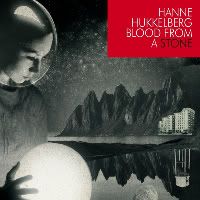 Norway, 2010
"For her third full-length, Hukkelberg decided to head north instead of south. A lot farther north, in fact, on the tiny Norwegian island of Senja, located some 180 miles north of the Arctic Circle. Living in such isolation would have one assuming the resulting album would be one of stark intimacy,(…) the songs themselves turn out to be some of Hukkelberg's most extroverted work to date."

Playlist:
1. Midnight Sun Dream
2. Blood From a Stone
3. Bandy Riddles
4. No Mascara Tears
5. Seventeen
6. Salt Of The Earth
7. No One But Yourself
8. In Here / Out Here
9. Crack
10. Bygd Til By

Link.