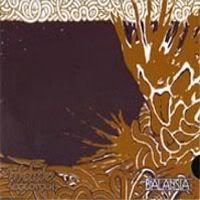 Finland, released in 2004.
Balansia is probably the best work of psychedelic/space rock band Hidria Spacefolk. This instrumental album was released in 2004 and includes Andy McCoy of Hanoi Rocks as a guest musician.

Playlist:

1. Kokkola

2. Modus Operand Hermetik
3. Astroban
4. Pajas
5. Pako Originaux
6. Tarapita
Link (MegaUpload).