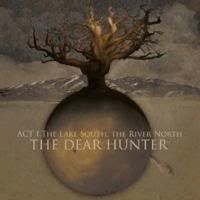 United States, 2006.
This is the prologue of a six-act story musical, the debut album of the progressive/alternative rock band, The Dear Hunter.
Playlist:
1. Battesimo del Fuoco
2. The Lake South
3. City Escape
4. The Inquiry of Ms. Terri
5. 1878
6. The Pimp and the Priest
7. His Hands Matched His Tongue
8. The River North
Link.