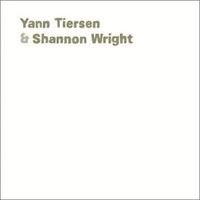 France/U.S., 2004.
Yann Tiersen is a french minimalistic composer, Shannon Wright is an american indie singer. The convergence of both musicians created a wonderfully powerful, piano-based record. This work was entirely written, composed and recorded in twenty days.
Playlist:
1. No Mercy For She
2. Dragon Fly
3. Sound The Bell
4. Something To Live For
5. Dried Sea
6. While You Sleep
7. Ode To A Friend
8. Ways To Make You See
9. Callous Sun
10. Pale White

Link (MassMirror).