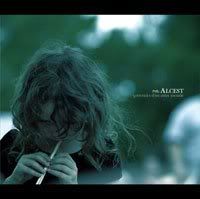 France, 2007.
Alcest is a one-man former black metal band formed in 1999. Neige's current work can only be described ethereal/atmospheric metal, a mixture of post-rock and shoegaze, but still with metal influences.
Playlist:
1. Printemps Émeraude
2. Souvenirs d'un Autre Monde
3. Les Iris
4. Ciel Errant
5. Sur l'Autre Rive Je t'Attendrai
6. Tir Nan Og
Link.