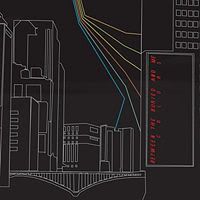 US, 2007
This band has been so hyped over the last year I didn't really give them a fair chance at first. Their name comes from a Counting Crows song, they're on Victory Records and all the info I read on their past records reaked of metalcore. Colors however is a pretty interesting album of what I'd call progressive death metal. It has hints of death intermingled with melodic moments, but isn't really Opeth-like, and a Mr. Bungle influence, without being as insane as Ephel Duath.
Colors got huge acclaim, with many people naming it metal album of the year for the immense amount of hooks and technical ability. Personally I'd rather they flesh out some of the riffs into less hectic songs, but even so there are some great songs like Sun of Nothing and Ants of the Sky.
Playlist:
1 - Foam Born: The Backtrack
2 - Foam Born: The Decade of Statues
3 - Informal Gluttony
4 - Sun of Nothing
5 - Ants of the Sky
6 - Prequel to the Sequel
7 - Viridian
8 - White Walls
Massmirror.