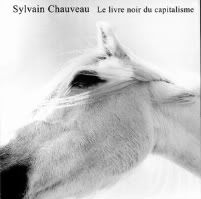 France, 2000.
Sylvain Chauveau is an artist and composer from Bayonne, France. His music is composed by contemporary classical piano melodies, minimal ambient electronics, and very soft strings, winds and vocals.

Playlist:

1. Et Peu À Peu Les Flots Respiraient Comme On Pleure
2. JLG
3. Hurlements En Faveur De Serge T.
4. Le Marin Rejeté Par La Mer
5. Dernière Étape Avant Le Silence
6. Dialogues Avec Le Vent

7. Ses Mains Tremblent Encore
8. Ma Contribution à l'Industrie Phonographique
9. Géographie Intime

10. Je Suis Vivant Et Vous Êtes Morts
11. Mon Royaume
12. Potlatch (1971-1999)
13. Un Souffle Remua La Nuit

Link.