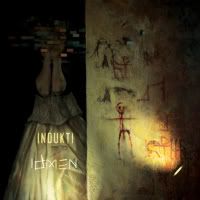 Poland, 2009.
A long-awaited album. Idmen maintains Indukti's progressive structure, swarming with oriental melodies and violin-driven songs, but introduces a slightly heavier rhythm and some Arcturian (they sound like Garm to me) metal vocals.

Playlist:

1. Sansara

2. Tusan Homichi Tuvota
3. Sunken Bell
4. ...And Who's The God Now?!
5. Indukted
6. Aemaet
7. Nemesis Voices

8. Ninth Wave
Link.