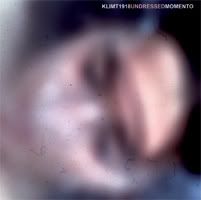 Italy, 2003.
This is the first full-length album by the alternative/progressive rock band Klimt 1918, produced by Novembre's Giuseppe Orlando. Many thanks to Allez who made the album available for us.
Playlist:
1. Intro
2. Pale Song
3. Parade of Adolescence
4. We Don't Need No Music
5. Undressed Momento
6. That Girl
7. Naif Watercolour
8. If Only You Could See Me Now
9. Stalingrad Theme
Link.