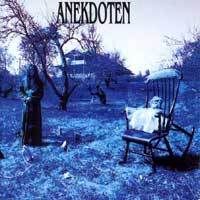 Sweden, 1993.
During the last decade some great symphonic Swedish bands were responsible for the resurgence of progressive rock: Änglagård, Isildurs Bane, Landberk, Morte Macabre, Paatos and - obviously - Anekdoten. Anekdoten's music is strongly characterized by the mellotron and the cello, producing a very melodic and "traditional" progressive rock, reminding of King Crimson and Van Der Graaf Generator.
Playlist:
1. Karelia
2. The Old Man And The Sea
3. Where Solitude Remains
4. Thoughts In Absence
5. The Flow
6. Longing
7. Wheel
8. Sad Rain
Link.