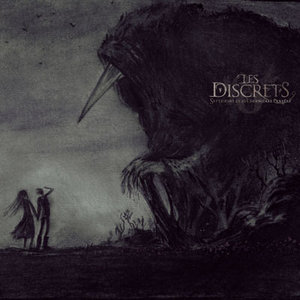 France, 2010.
Les Discrets is a French metal/shoegaze/post-rock/acoustic project. It is the sole musical creation of Fursy Teyssier, a former member of Amesoeurs and an illustrator for bands such as Alcest, Amesoeurs, Arctic Plateau, Agalloch, Neun Welten and The American Dollar.
Les Discrets is the musical approach of Fursy Teyssier's artistic research. Originally an animated film director, Fursy tends to evoke the same in both music and animation/illustration: contemplative and esoteric atmospheres, feelings, fears and sensations related to our life and world. His paintings, music or lyrics are mostly about Nature, the feeling of Love and his fear of Death.
This is Les Discrets' debut album and it's absolutely amazing.


Playlist:

1. L'Envol des Corbeaux
2. L'Échappée

3. Les Feuilles de l'Olivier
4. Song for Mountains

5. Sur les Quais
6. Effet de Nuit
7. Septembre et ses Dernières Pensées
8. Chanson d'Automne
9. Svipdagr & Freyja
10. Une Matinée d'Hiver

Link.