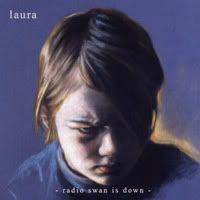 Australia, 2006.
Laura is a post-rock band from Melbourne, Australia. Since 2001, they have been producing music described as emotive, intense, cinematic, atmospheric and chaotic.

Playlist:

1. Radio Swan Is Down, Part 1
2. Is There No Help for the Widow's Son?
3. I Hope
4. Numbers Stations
5. Every Light
6. Lake Vostok Beachfront
7. It's Kind of Like the Innocent Smiles You Get at the Start of a Relationship Before You Fuck Everything Up
8. Radio Swan Is Down, Part 2
9. Patterns Not People
10. Cambridge Bypass
11. Another Near Miss

Link.