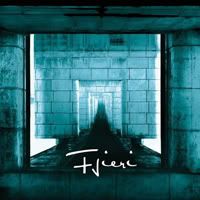 Italy, 2009
Think of No-man meets RPWL. The Burning Shed newsletter categorized it as the satisfying conclusion to a meticulously executed labour of love. Fjieri is led by Stefano Panunzi and Nicola Lori.
Endless is a good progressive album pleasantly crowned with atmospherics, that has been co-produced by Richard Barbieri and relies on guest appearances such as Mick Karn's and Tim Bowness', among others.

Playlist:

1. A Reality Apart

2. A Big Hope

3. Ad Occhi Chiusi
4. Marcinelle
5. Breathing The Thin Air

6. Endless

7. Soul Eaters
8. The Breath Of The Earth

9. Lotus Flower


Link.