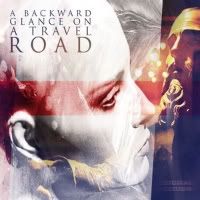 France, 2009.
A Backward Glance on a Travel Road is a project born out of the progressive metal group Hypno5e. This work is, however, entirely acoustic, "while keeping the progressive and epic feel, mood swings from haunting to hopeful, and guitar tones as deep as the abyss".

Playlist:

1. Regular Barbary
2. Falling
3. Johny Got His Gun
4. In Absentia part I

5. In Absentia part II

6. Hier Régnant Désert
7. Approximativement Moi

Link.