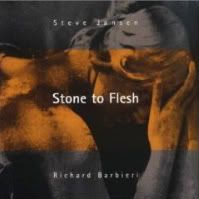 U.K., 2001
This is quite the beautiful, progressive & atmospheric album from the two ex-Japan members.
Expect no less than your usual 10+ (actually, 7+) minute epic.

Playlist:

1. Mother London

2. Sleeper's Awake

3. Ringing The Bell Backwards

4. Everything Ends In Darkness
5. Closer Than I
6. Swim There
Link.