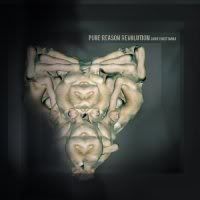 UK, 2009
PRR's second album has a lot of hype to live up to: their debut not only revived UK prog, but also brought them recognition from the likes of Steven Wilson and Rick Wakeman. Those expecting a direct follow-up to the Dark Third will be disappointed - the lush ambiance reminiscent of Pink Floyd has been replaced by a more electronic sound akin to NIN.

Playlist:

01 - Les Malheurs
02 - Victorious Cupid

03 - Keep Me Sane/Insane
04 - Apogee
05 - Deus Ex Machina

06 - Bloodless
07 - Disconnect
08 - The Gloaming

09 - AVO

Link.