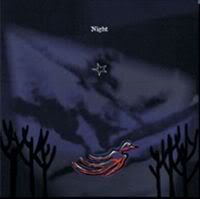 Norway, 2007.
In my opinion, this is the best album by Gazpacho - and, apparently,
progarchives
must agree for it ranks as the sixth best album of 2007. Atmospheric and very melancholic, this work demonstrates a more progressive composition than the band's previous albums.

Playlist:

1. Dream of Stone

2. Chequered Light Buildings
3. Upside Down
4. Valerie's Friend
5. Massive Illusion

Link (MegaUpload).