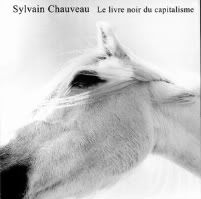 France, 2000.
Minimal, melodic compositions for piano, strings and winds are paired with discreet electronic elements and silence as a musical element in itself. Very calm and very beautiful.

Playlist:

1. Et Peu À Peu Les Flots Respiraient Comme On Pleure
2. JLG
3. Hurlements En Faveur De Serge T.
4. Le Marin Rejeté Par La Mer

5. Dernière Étape Avant Le Silence
6. Dialogues Avec Le Vent

7. Ses Mains Tremblent Encore
8. Ma Contribution à l'Industrie Phonographique
9. Géographie Intime

10. Je Suis Vivant Et Vous Êtes Morts
11. Mon Royaume
12. Potlatch (1971-1999)
13. Un Souffle Remua La Nuit


Link.