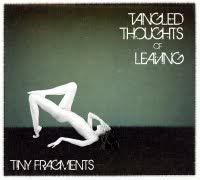 Australia, 2008.
Tangled Thoughts of Leaving was formed in early 2004 by pianist Aaron Pollard and guitarist Andrew McDonald in Mandurah, Western Australia. After the addition of drummer James Hoey and bassist Luke Pollard, their sound evolved from vocal-based progressive metal to a predominantly instrumental being, focused on creating enthralling atmosphere and dynamics. "Tiny Fragments", the debut EP, incorporates a variety of sounds, including metal, post-rock, prog, jazz and noise.

Playlist:

1. Tiny Fragments Part One
2. Tiny Fragments Part Two
3. Tiny Fragments Part Three

4. The Banshee

Link.