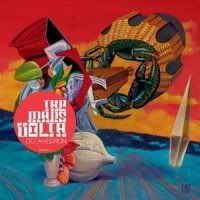 US, 2009
This leaked yesterday and I still haven't had a chance to hear it yet. Album launch is on the 18th @ ICA.

Playlist:

01. Since Weve Been Wrong
02. Teflon
03. Halo Of Nembutals
04. With Twilight As My Guide
05. Cotopaxi
06. Desperate Graves
07. Copernicus
08. Luciforms

Link.