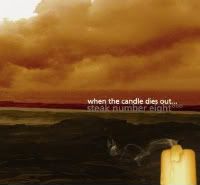 Belgium, 2008
This was posted in our suggestion box at last.fm. Steak Number Eight are a post-metal outfit in the vein of Khoma, and are surprisingly good given their age (14-16). Plenty of melodic build-ups and heavy riffing.

Playlist:

01 - The Sea Is Dying
02 - My Hero
03 - The Holy Truth
04 - On the Other Side
05 - Falling Out of a Dream
06 - Blood on Our Hands
07 - After You

Link.