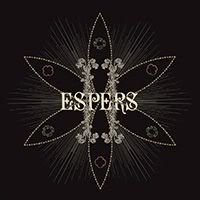 U.S., 2006.
Espers is a neo-psychedelic folk band from Philadelphia. Their music is reminiscent of late-sixties british folk such as that of Fairport Convention, The Pentangle and The Incredible String Band. Very calm but incredibly beautiful.

Playlist:

1. Dead Queen

2. Window's Weed
3. Cruel Storm

4. Children of Stone

5. Mansfield and Cyclops
6. Dead King
7. Moon Occults The Sun

Link.