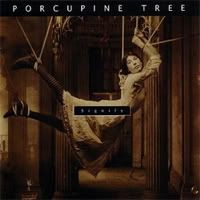 England, 1996.
A progressive/psychedelic/space rock classic. Porcupine Tree's fourth studio album, first released in September, 1996. This was the first album that frontman Steven Wilson recorded with a full group of musicians on board from the beginning, rather than as a one-man project with the collaboration of other musicians.

Playlist:

1. Bornlivedie
2. Signify

3. Sleep Of No Dreaming
4. Pagan
5. Waiting Phase One

6. Waiting Phase Two
7. Sever

8. Idiot Prayer
9. Every Home Is Wired
10. Intermediate Jesus
11. "Light Mass Prayers"
12. Dark Matter
Link.