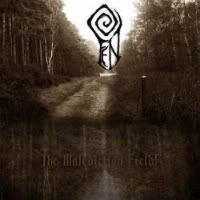 UK, 2009.
Malediction Fields is the first full-length by the black metal band Fen. Similarly to Alcest, Fen's music encompasses a diverse range of influences, from gentle, atmospheric post-rock to heavier avant-garde black metal.

Playlist:

1. Exile's Journey
2. A Witness to the Passing of Aeons
3. Colossal Voids
4. As Buried Spirits Stir
5. The Warren
6. Lashed by Storm
7. Bereft
Link.