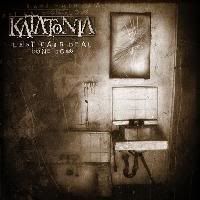 Sweden, 2001.
Katatonia originally played a mixture of death and doom metal. Last Fair Deal Gone Down is their fifth full-length album, and it reveals a proximity to alternative rock, despite still being influenced by doom metal.
1. dispossession
2. chrome
3. we must bury you
4. teargas
5. I transpire
6. tonight's music
7. clean today
8. the future of speech
9. passing bird
10. sweet nurse
11. don't tell a soul
Link.