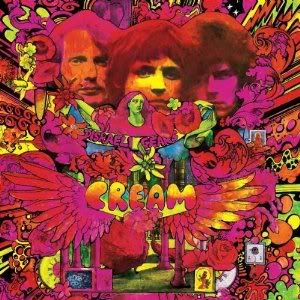 U.S.A., 1967
Disraeli Gears
(funny thing about the name of the album, if you don't know already, wikipedia is your friend) is a breakthrough album for a vast majority of musical elements that later came to define what rock would be from then on. One of the first albums the
wah wah
pedal was used on – about that, check the
Cry Baby
documentary also –, specifically in "Tales of Brave Ulysses", and which includes the rock classic "Sunshine Of Your Love".
A very good psychedelic listening experience, a cohesive (as much as possible)
opus
that has earned its place as one of the great albums in rock history.

Playlist:

1. Strange Brew
2. Sunshine of Your Love
3. World of Pain
4. Dance the Night Away
5. Blue Condition
6. Tales of Brave Ulysses
7. SWLABR
8. We're Going Wrong
9. Outside Woman Blues
10. Take It Back
11. Mother's Lament

Link.